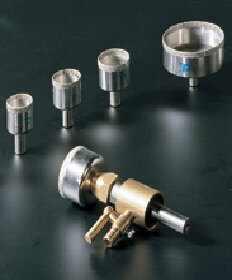 Diamond Core Drills.
These will make hole drilling in glass a dream.

Additional Information:

Available in sizes from 4 to 200 mm diameter and can be fitted to any bench drill.

These plated diamond core drill bits can be used on glass, tile and ceramic. They are designed to be used wet. A water chuck is available that fits into the chuck of your bench drill and is connected to a water source.