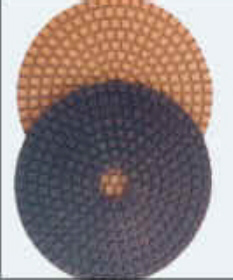 Flexible Discs
For hand held tools.

Additional Information:

These flexible polishing pads are designed to achieve a scratch-free highly polished finish on straight or curved glass edges

Pads are color-coded for easy grit size identification.

Available diameters, 3', 4', 5' and 6' Available type: wet or dry polishing.

Available backing: velcro or snail attachment. Available grit: 50, 100, 200, 400, 800, 1500, 3000, 5000.