Biography - Jon Firth
Born in Sydney in 1955, Jon Firth served as an electronics technician in the RAAF for 6 years. After his discharge in 1979 he worked as a manager in the licensed club industry until 1984 when he met high profile Sydney glass artist Marc Grunseit. Jon was trained by Marc in both stained and kiln formed glass for more than a year. Jon and his wife Sue moved to Darwin where he set up his studio Unicorn in the light industrial area of Coconut Grove.
Over the ensuing years Jon's passion for glass has never waned. He has undergone extensive further training, perfecting his skills and expanding his knowledge. In 1996 he toured France and the UK researching glass, both ancient and modern. Jon is the the Ausglass (Association of Australian Glass Artists) representative for the NT, and is involved with the local visual art, craft and design body Tactile Arts.

Jon's kiln formed glass has been acquired by collectors from all over the world. It has also been presented to a number of world leaders by the NT Government.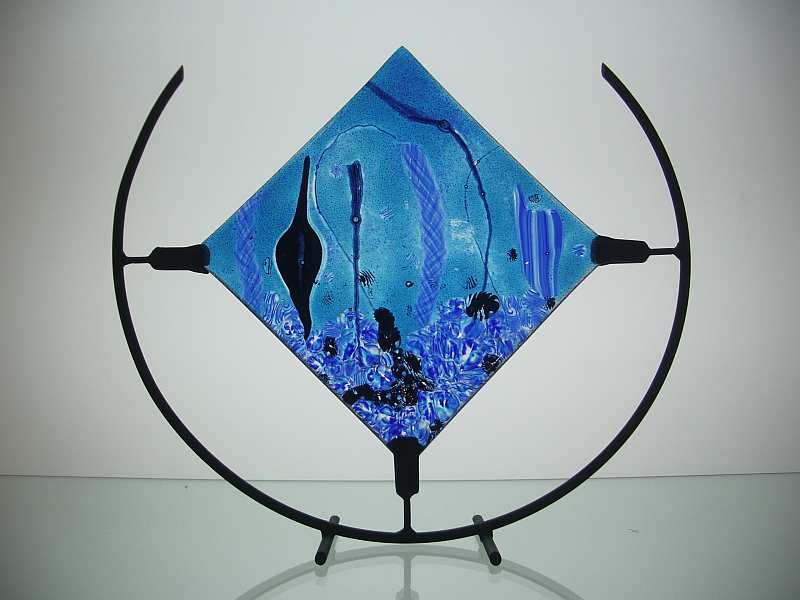 A piece from the Blue Vista series